Better History
---
Tutorial:
1. Install and open.
- After installing the extension. Click on the extension icon

- Click on the extension icon once you are on any website.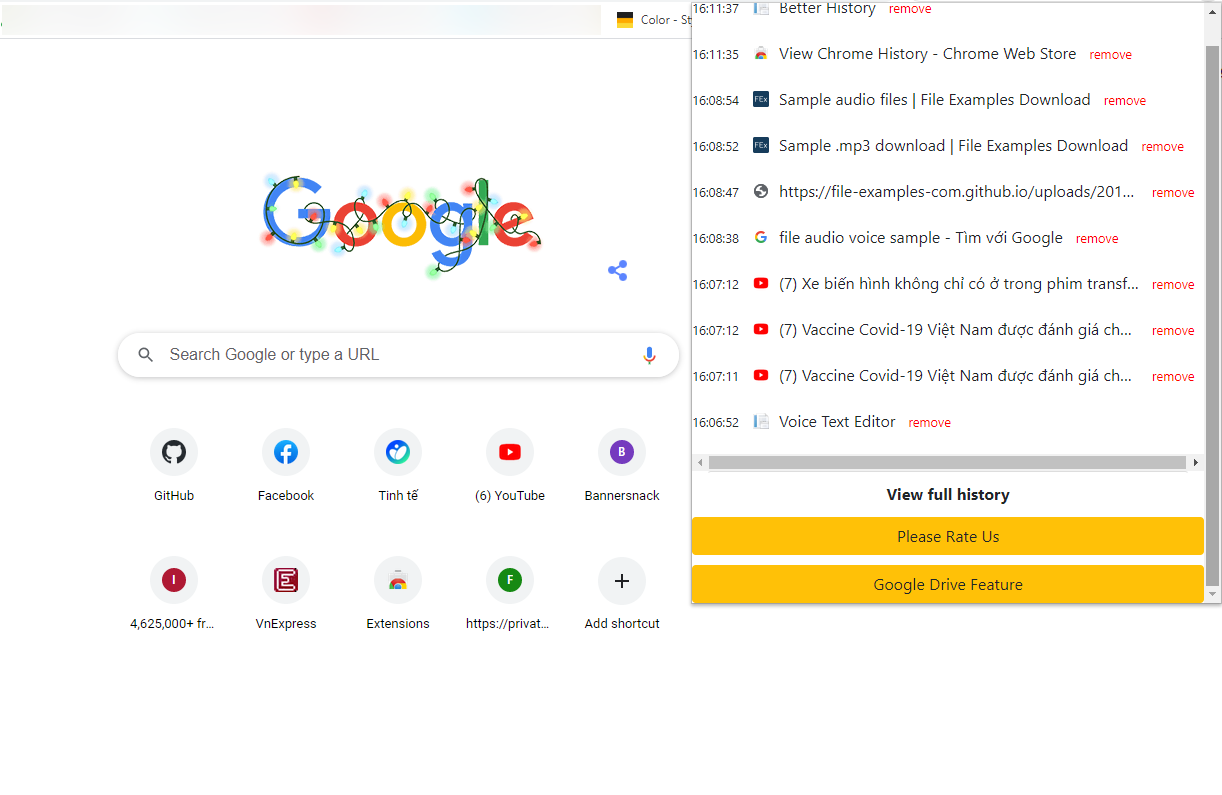 Clicking on the icon of the extension will appear the 10 most recent browser history. You can easily clear your browser's history. For more options, please click "View full history"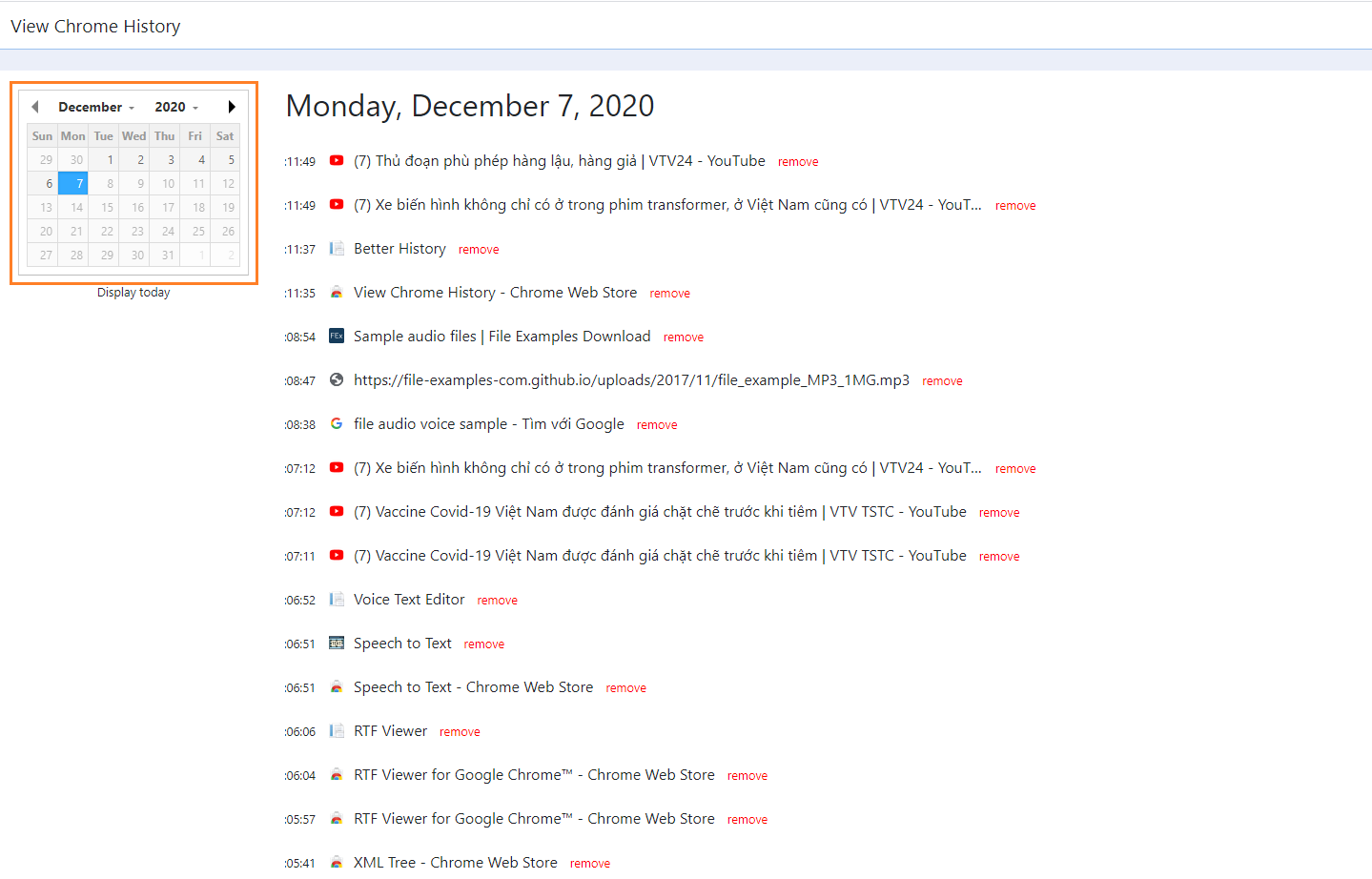 It's easy when you can view browser history by date and month.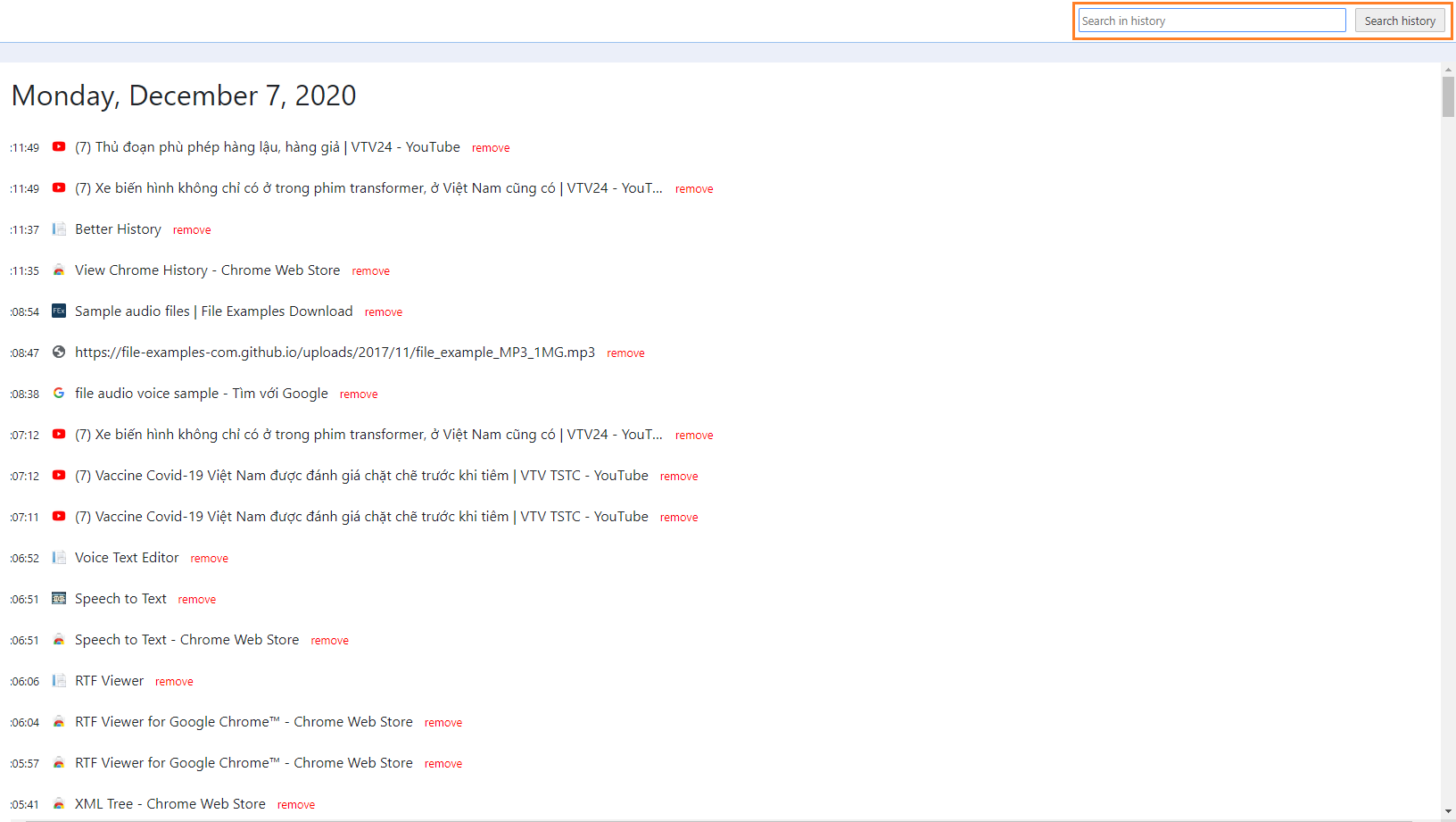 Or you can also search the history by adding names, keywords ...